IAFF Headlines
Current news directly from IAFF locals, councils, and state/province associations in the US and Canada.
Firefighters Help Make Spirits Bright!
12/07/13 - IAFF Local 483
Sheboygan firefighters spent Friday December 9th volunteering their time making spirits bright.
Special Constitution & By-Laws Meeting
12/07/13 - IAFF Local F-102
All Hands, A "Special" Constitution & By-Laws Meeting has been scheduled for 19 December 2013 at Crash Station 62 and will commence at 0630. This meeting is an attempt to change our current Constitution. You may find the proposed Constitution for your review/consideration under 'Instructions" on the Union website.
2014 NEWSLETTER
12/07/13 - Lets Fire Cancer
Members And Family Christmas Party
12/06/13 - Randolph FireFighters IAFF Local 1268
Michael C. Osiecki Memorial Scholarship
12/06/13 - UPFFA
The Uniformed Professional Fire Fighters Association of Connecticut has established a new Scholarship in honor of Michael C. Osiecki. Details will be forthcoming soon.
Fundraiser at the Hidrant 12/08/13
12/06/13 - IAFF Local 51
Hello from the Hidrant! We are planning a benefit for Dec 8th for Chris Gallegos, the gentleman that was killed in the motercycle accident last month at I 10 and McRae. Below are details: Food sales beging at 2pm. They are planning on having brisket plates. (not sure of the price) Bands start at 4pm.
Firefighters raise funds for ACS (PHOTO)
12/06/13 - Michigan Professional Fire Fighters Union
Dec. 6, 2013: Members of Marquette Firefighters Local 643 presents a $2,270 check to Carl Fulsher of The American Cancer Society.
MPFFU Legislative Update (Nov. 19, 2013)
12/06/13 - IAFF Local 1164
The legislature begins their two week break to celebrate the beginning of hunting season and the Thanksgiving holiday. They return to session on Dec. 3rd and are likely to break again for the Christmas holiday on December 12th. This leaves very little time for legislative activities before the new year. Specific Legislation to the Fire Services: SB 211 – Introduced by Sen.
Kaplan University educational meeting
12/06/13 - IAFF Local 1014
Thinking about going back to school in 2014? Grab lunch and learn about Kaplan University's online fire science degrees. Kaplan Students will be available to answer questions about their experience.
Denver Fire Fighters Burn Foundation Payday Raffle
12/06/13 - Denver Firefighters Local 858
Hello All, A message from the Denver Fire Fighters Burn Foundation: The $1,000 winner for Friday December 6th, 2013 is long time Burn Foundation supporter Jason Dunn, son of retired firefighter Jerry Dunn. Congratulations to Jason! Ticket sales for the 2014 Payday Raffle are now open, contact a Burn Foundation Board Member to get your raffle ticket.
Statesville Local 3137 donates 50 coats to kids
12/06/13 - P F F P N C
Approximately 50 Iredell County children, and around 350 others across the state, will not worry about staying warm at the bus stop or playground this winter thanks to the Professional Fire Fighters and Paramedics Association of North Carolina. Statesville Professional Fire Fighters Local 3137 donated its portion of the coats to Yokefellow Ministry.
Fire hydrant auction raises money for fallen police, firefighters
12/06/13 - Paul Hufnagel
A special auction held Wednesday night raised money for fallen Chicago police and firefighters. Up for bid: fire hydrants that have been on display around the city for the past few months.
Pension Threats in Illinois, Detroit Rattle Government Workers
12/06/13 - Paul Hufnagel
Bev Johns sat before Illinois lawmakers and asked why they hated teachers. The 67-year-old retired special-education teacher and administrator from Jacksonville thought she had a secure pension in return for 34 years of work. She wanted the people considering reducing benefits to rescue the worst-funded U.S. state pension system to know whom they were affecting.
2 Alarm Fire Merriam St
12/06/13 - IAFF Local 2647
 Pittsfield Fire Prevention Bureau, says: Please Check Your Smoke And C/O Alarms  Questions on smoke detectors? 413-448-9754 A 9-year-old Pittsfield boy is fighting for his life in a Boston hospital following a fire at 47 Merriam St. on Wednesday night.
Local 1652 Welcomes New Recruits
12/06/13 - IAFF Local 1652
Local 1652 was pleased to welcome 4 new recruits to the Department. Local President Joe Fonseca administered the IAFF oath to Probationary Firefighters Edward Rokes, Christopher Jack, Oscar Alverez, and James Galante. We wish our new members the best of luck in there new career.
YOU LOSE EITHER WAY!
12/06/13 - IAFF Local F282
House member states that forcing Feds to pay increased pension contibutions is better than putting them on unpaid furlough because of Sequester cuts.
DFD Promotions
12/06/13 - IAFF Local 801
Two Fires & A Box Alarm In 48 Hours
12/05/13 - IAFF Local F-273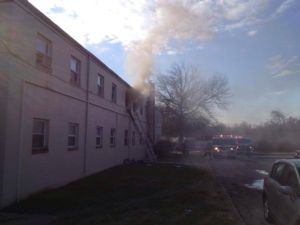 Around 2:30pm on 12/3/13, E465, E463, E466, T463, & BC465 were alerted to respond along with units from Fairfax County FD to the 9100 block of Richmond Highway in the Woodlawn Section of Fairfax County for the reported apartment fire.
2014 Holiday Schedule - City of Bufflao
12/05/13 - Buffalo Professional Firefighters Assoc.
Letter from 16th District VP Jim Johnson
12/05/13 - IAFF Local F282
Leaders and District Members, As you may have heard federal employees are once again being used to resolve budget issues.  The Budget Committee Conferees are discussing a budget resolution and as part of that resolution there are discussions occurring about raising pension contributions for federal employees.
Interim President Justin Balderston
12/05/13 - Aurora Fire Fighters
The Aurora Firefighters Protective Association would like to thank President Randy Rester for 7+ years of service to the members of the Aurora Fire Department, we wish him a happy and fulfilling retirement. We welcome Interim President Justin Balderston.
South Haven firefighters' pink shirt campaign raises funds for breast cancer research
12/05/13 - Michigan Professional Fire Fighters Union
Fire chief sharing, merger study moves ahead
12/05/13 - Michigan Professional Fire Fighters Union
Dec. 5, 2013: An agreement for the Wayne-Westland Fire Department to share a chief with Inkster for the balance of the fiscal year - the first step in assessing whether a three-way merger is feasible - has been approved.
2013 Retiree Breakfast
12/05/13 - Canton Professional Firefighters Association
Brother Chester Lanehart has passed away
12/05/13 - IAFF Local F282
We regret to anounce the passing of Brother Chester Lanehart. Chester served as the President of Local F-297, Andrews AFB, from May, 2000 to March, 2013. He was the prime litigant of the Lanehart v. Horner law suit (1987) which established some of the overtime provisions that federal fire fighters currently enjoy.
Local 42 Executive Board Election results
12/05/13 - IAFF Local 42
Professional Fire Fighters of MA - Christmas Tree Safety
12/05/13 - Professional Fire Fighters of Massachusetts
The Professional Fire Fighters of Massachusetts (PFFM) would like to remind you that although a natural, live Christmas Tree is a beautiful addition to your home, it needs to be properly maintained to avoid a significant fire hazard.
Helpful Financial Apps
12/05/13 - IAFF Local 3169
Checkout MINT.
Maine Scientist to Study Link Between Fire Fighters and Cancer
12/05/13 - Professional Firefighters of Maine
By Caitlin Burchill Posted Wednesday, December 4th, 2013 Firefighters risk their lives daily for those in the community. A scientist says there are many health risks involved and what protects them is part of the problem. Caitlin Burchill explains. ==== The Orrington Fire Chief wants to protect his crew at all costs.
SPECIAL UNION MEETING
12/04/13 - IAFF Somerville Fire Local 76
Election Results
12/04/13 - IAFF Local 21
Secretary Dennis Hall - 143 votes Chris Parsons - 130 votes Treasurer Bill Lambert - 106 votes Jeramiah Melquist - 124 votes There will be a run off with Lambert and Melquist at the January meeting. Details to follow.
Reminder: 2013 General Election will be held on December 10, 2013
12/04/13 - Albuquerque Area Fire Fighters
The 2013 General Election will be held on December 10, 2013 and will  include changes to the IAFF Local 244 Constitution & Bylaws. The proposed changes can be viewed in the Member Resources area of the iaff244.org webpage. After you have logged in scroll down to the Const./Bylaws Tab and select the 2013 Bylaws (PROPOSED CHANGES).
Carbon Monoxide Safety Reminder Cards
12/04/13 - IAFF Local 2928
Carbon Monoxide safety reminder cards will be available after the new year. To schedule one of our safety experts to come speak to your neighborhood, please email: info2928@gmail.
Local 1522 Supports L&M Nurses/LPNS and Techs
12/04/13 - New London Fire Fighters
Members of Local 1522 have been supporting the Nurses/LPNS and Techs as they are now locked out of work. Our members have been walking the line, dropping off coffee, water and food during the strike. If you are able to help out in any way, please stop by the Montauk Ave. entrance and show your support. These are union jobs they are outsourcing.
Group 4 Makes Great Stop
12/04/13 - New London Fire Fighters
Group 4 makes a great stop at 20 Raymond St as fire from the second floor extends into the attic. All on duty Firefighters and the Sub Base FAST team responded to this fire. No injuries were reported. Cause under investigation. Photos by Sean Elliot.
Williamsport Firefigher Receive Prestigious Award
12/04/13 - IAFF Local 736
The Williamsport Bureau of Fire received the Pennsylvania Rescue Service of the year for 2013.
Recent Document posts
12/04/13 - Pennsylvania Professional Fire Fighters Association
The Constitution & By-Laws, as amended by Convention Action  and approved by IAFF General President Schaitberger have been posted on the Constitution and By-Laws page. Login required. The February 2013 Executive Board Meeting Minutes as approved at the November 2013 Meeting have been posted on the Meetinbg Minutes page. Log in required.
Login for Letter From President Tellez
12/04/13 - IAFF Local 51
Findlay Council OKs firefighter pact
12/04/13 - Paul Hufnagel
Negotiated over several months with the International Association of Firefighters Local 381, the contract will be retroactive to January. It includes no guaranteed raises for its duration, but leaves open the possibility of a pay raise for 2015.
Patrick Kelly sworn in as Cleveland's fire chief, pledges to restore confidence (video)
12/04/13 - Paul Hufnagel
CLEVELAND, Ohio – Mayor Frank Jackson on Tuesday minted Patrick Kelly as the city's fourteenth Division of Fire chief – a position Kelly pledged to leverage as a means to restore confidence, trust and integrity to a department marred by recent controversy.
Last moments of firefighter who died in line of duty
12/04/13 - Paul Hufnagel
Fire Capt. Herbert Johnson, who always had a funny story to tell, who always had everyone's back, didn't fail his friends in the end.
Illinois pension reform bill approved by legislature
12/04/13 - Paul Hufnagel
The Illinois House and Senate have passed the pension reform bill, a major overhaul aimed at addressing Illinois' $100 billion pension crisis.
Pension Ruling in Detroit Echoes West to California
12/04/13 - Paul Hufnagel
The ruling by Judge Steven W. Rhodes, who is presiding in Detroit's bankruptcy case, that public pensions are not protected from cuts could alter the course of bankrupt cities like Stockton and San Bernardino, Calif., that had been operating under the assumption that pensions were untouchable.
Open Forum with final Chief's Canidates
12/04/13 - IAFF Local 794
There will be an open forum for fire department members to ask questions to the final canidates for the Fire Chief's position held on Monday, December 16th (B-shift on duty) at 740 Town Center Dr. Forum begins at 8am and will end at 2pm, each canidate will introduce themselves and give a brief presentation about their experience followed by a question and answer session.
Local 21 Regrets to Announce the Passing of Retired Firefighter/Paramedic Greg Grufman
12/04/13 - IAFF Local 21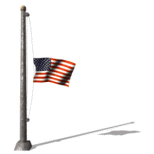 Local 21 Regrets to Announce the Passing of Retired Firefighter/Paramedic Greg Grufman.  Funeral arrangements: Memorial Mass 10:30 AM, visitation 9:30 AM, Thursday, December 5 at St. Pascal Baylon Church, 1757 Conway St., St. Paul. In lieu of flowers memorials preferred to the family.
Detroit Fire Fighters Pledge to Keep Up the Fight for Public Safety and Pension Security
12/04/13 - Detroit Fire Fighters Association
As the media is widely reporting, Judge Rhodes ruled yesterday that the City of Detroit is eligible to file for bankruptcy under Chapter 9 of the federal bankruptcy laws. What every fire fighter in Detroit needs to know is that this is far from the end of our fight.
Detroit's Pension Is Actually Well-Funded, So What's All the Fuss?
12/04/13 - Paul Hufnagel
On the sixth day of Detroit's bankruptcy trial earlier this month, a comment from the city's emergency manager, Kevyn Orr, prompted a rare question from U.S. Bankruptcy Judge Steven Rhodes. Orr was defending comments he made to retirees and city workers one month before the city filed for bankruptcy.
Headlines Provided By:
Profirefighter.com - IAFF Website Design, IAFF Website Hosting, 100% Union Made in the USA.
GrievTrac.com - Online Grievance Tracking Software, 100% Union Made in the USA.
UnionActive.com - Website Content Management System with Powerful Communication Tools for Union Website's, 100% Union Made in the USA.
IAFFLocals.com - Complete list of IAFF locals and websites plus featured content from IAFF locals around the US and Canada.
IAFFWebsiteDesign.com - IAFF Web Design, Specifically for IAFF Local Website's, 100% Union Made in the USA.