IAFF Headlines
Current news directly from IAFF locals, councils, and state/province associations in the US and Canada.
Hydrant Clearing
03/04/15 - IAFF Local 1009
New Payroll Issues
03/04/15 - IAFF Local 21

Recent news reports regarding current issuse with the new payroll system. WCCO: Fire Dept. Payroll Glitch Causes Headaches In St. Paul Pioneer Press: St.
Election results statement
03/04/15 - IAFF Local 73
On behalf of St. Louis Firefighters Local 73, I'd like to congratulate Aldermen Megan-Ellyia Green, Scott Ogilvie, and Larry Arnowitz on their reelections; and Alderman-elect Cara Spencer on achieving her new post on the board. It was truly a pleasure to support these dynamic candidates. Likewise, it was a pleasure supporting candidates Chelsea Merta and Kevin McKinney as well.
Funeral Details
03/04/15 - IAFF Local 1132
Visitation – Today  Where: Oakey's North Chapel  Address: 6732 Peters Creek Road Northwest, Roanoke, VA 24019  Times: 1400-1600 & 1800-2000 Dress Code for visitation.
SPFD Ski Day
03/04/15 - IAFF Local 21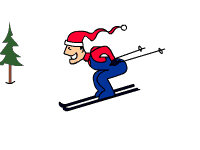 Saint Paul Firefighters will be having a Ski Day on March 19th at Trollhaugen in Dresser WI. No Skis or Snowboard- No Problem! Discount lift tickets and rental. Food and beverages. Bring your friends and family.
2015 St. Patrick's Day Parade
03/04/15 - IAFF Local 21
Firefighters and their families are needed to represent St. Paul Fire by marching in the St. Patrick's Day Parade on Tuesday, March 17th. Line up is at 11:30am at 5th Street and Wall Street. The Parade runs from there to Rice Park. T-shirts are available at Station 14 for $20.00, the proceeds go to benefit Regions Burn Unit.
ELECTION AND BY-LAW PROPOSAL RESULTS
03/03/15 - Cambridge Fire Fighters
Brothers and Sisters, The results for this year's election and By-Law proposals have been posted in the Downloads section of the website in the Members Resources section. Due to the election results, there will be a vacancy for 1 Executive Board position.
Slidell Firefighters Association Golf Tournament for MDA
03/03/15 - PFFA
Electric Car Lease Program
03/03/15 - Kent Fire Fighters
Brother's Keepers 13th Annual Burn Run
03/03/15 - PFFA
35th Annual Padre's Tailgate & Firefighter Chili Cook Off
03/03/15 - IAFF Local F-85
Annual Legislative Seminar
03/03/15 - PFFA
Time to lead!
03/03/15 - IAFF Local 1014
TIME TO LEAD! There are a great many things that we have worked with the Department on throughout the years and we recognize that. Whenever we can we will collaborate and or negotiate to get good results and we are often seeking the same target for our profession.
ACH Burn Center Golf Tournament
03/03/15 - IAFF 34
Be sure to sign up early for the 2015 ACH Burn Center Golf Tournament.
SGPFFA SPECIAL MEETING
03/03/15 - St George Professional Firefighters Association
There will be a special meeting held at the Union Hall, on Thursday March 12th at 6:30 pm. PFFALA President Chad Major will be in attendance to answer any question you may ave about how we are represented at the state level. Our regualrly scheduled meeting, this Thursday March 5th, will still be held.
Bagpipers Needed
03/03/15 - IAFF Local 21
Retirees Get Together
03/03/15 - IAFF Somerville Fire Local 76
The next retirees get together will be held on Wednesday March 11th at the DAV on Broadway from 9-12. The following retirees get together will be held on Wednesday, May 13th. From 9-12 also.
Louie Wright Fun Raiser
03/03/15 - IAFF Local 42
March 2015 CPFF Delegate Meeting
03/03/15 - Denver Firefighters Local 858
The March CPFF Delegate Meeting will be hosted by the Pueblo Fire Fighters on March 20, 2015 (10:30am) at Angelo's Pizza Parlor - 105 E. Riverwalk, Pueblo, Co 81003 - Please enter throught the lower level river walk entrance - See you there... Sign up sheet is at the Union Hall please stop by to sign up or contact Dena at 303-298-7850 or dena.smith@iaff858.
Thank You to All Fire Dispatchers!
03/03/15 - IAFF Local 801
Thank You to all members of Danbury Professional Firefighters Local 801 who served as dispatchers for the Danbury Fire Department past and present. No one will ever be able to match the outstanding service you provided to the Department and the City of Danbury. For years, you exhibited excellence and dedication as you protected your brothers and sisters and the citizens of Danbury.
News
03/03/15 - CDA Fire Fighters
710 Members, Lots of new stuff on the site. Log in to view information on Member Home, GO Bond and Message Board.
Golf Tournament
03/03/15 - Slidell Firefighters Association Local 2455
Michael Todd Harris
03/02/15 - IAFF Local 1132
It is with our deepest regret and sorrow to report the line-of-duty death of Firefighter Todd Harris of IAFF Local 1132 and Roanoke Fire-EMS department - Roanoke, Virginia. Brother Harris passed away on March 2, 2015 from throat cancer. Todd was hired by the Roanoke Fire Department on April 22, 1987.
Jourdan Lemieux Campaign Kick-Off
03/02/15 - Holyoke Firefighters IAFF Local 1693
2015 Mini Ed Schedule Released
03/02/15 - IAFF 7th District
Thanks to many Locals agreeing to host, the Magnificent 7th District 2015 Mini-Ed Seminar series has been released and attached. We hope you will take advantage of one day seminars for the new member and old and the price is right. If you have any questions please contact DVP Ricky Walsh. We look forward to seeing you there!
Chief of Staff Mike Higgins
03/02/15 - Texas State Association of Fire Fighters
"It Happened In Seconds" Train the Trainer in Memphis
03/02/15 - IAFF 14th District
The DC Fire Fighters Burn Foundation in Cooperation with Memphis Local 1784 will be having a very important class on burn awareness. This is a class all fire fighters should have and this will train you to help train others. My thanks to Jason Woods, Rick Boatwright and Memphis Local for bringing this class to the 14th District.
House Bill 0020 Senate 0020
03/02/15 - Franklin Firefighters Association Local 3758
Here is a copy of SB 0020 and HB 0020 Adding Hep. C to the presumptive illness bill. SENATE BILL 20 By Ketron AN ACT to amend Tennessee Code Annotated, Section 7- 51-209, relative to presumptive disabilities in acquiring certain infectious diseases in the line of duty by emergency rescue workers. BE IT ENACTED BY THE GENERAL ASSEMBLY OF THE STATE OF TENNESSEE: SECTION 1.
House Bill 603 Senate Bill 123
03/02/15 - Franklin Firefighters Association Local 3758
Everyone- I have copied over a recent bill introduced by Rep. Jeremy Durham. We have voiced strongly against this bill to Jeremy Durham.
Dover L-1312 Engineer/Paramedic Craig Croteau Retirement
03/02/15 - Professional Fire Fighters of New Hampshire
Please come on out to celebrate the retirement of one of Dover's greatest Firefighters. Come shake the hand of a great man and wish him well in his new adventures.
Michigan Right to Work law would extend to police, firefighters under Midland lawmaker's proposal
03/02/15 - IAFF Local 1164
LANSING, MI -- A newly-elected state representative from Midland has drafted legislation to extend the reach of Michigan's Right to Work law to public safety personnel, the only union members exempt under the 2012 law. State Rep. Gary Glenn is currently courting co-sponsors for the legislation. He said he hopes to accomplish that goal and introduce the bill sometime in early March.
Franklin Fire Scanner
03/02/15 - Franklin Firefighters Association Local 3758
Everyone- Thanks to Captain's Jose Periut and David Currie we are now brodcasting Franklin Fire scanner radio. You can listen on any smartphone radio scanner app by looking under Tennessee-Williamson County-Franklin Fire or if web based clicking the following link: http://www.broadcastify.
International Code Council Announces March 20 Deadline for Voting Members
03/01/15 - Professional Firefighters of Maine
All buildings that fire fighters respond to are designed, built and maintained to building and fire codes. By actively participating in the code process, IAFF members can ensure that safe construction design processes are established. To help protect your work environment and your safety, the IAFF encourages members to become involved in the building codes process.
March Meeting
03/01/15 - St George Professional Firefighters Association
The March meeting will be held on Thursday March 5th @ 6:30pm in the Union Hall.
St. Patrick's Day Shirts
03/01/15 - St George Professional Firefighters Association
The Local will be selling the St. Patrick's Day shirts for 2015, Long Sleeve will be $20 and short sleeve is $15 available sizes are Small-4X.
Local 830 Golf Tournament
03/01/15 - Norwalk Fire Fighters
IAFF Frontline App
03/01/15 - Professional Fire Fighters Of Alabama
"All of the information you get from the IAFF web site is now available for your mobile device or tablet, wherever you are. The IAFF Frontline app lets you submit a change of address, request a membership card and much, much more. Download it today! The Frontline App is available in the Apple App Store and Google Play Store.
March '15 Newsletter
03/01/15 - St George Professional Firefighters Association
Firefighter/Paramedic Positions Now Available
02/28/15 - IAFF Local 3472
The City of Rochester Hills is establishing an eligibility list for future openings for the position of Firefighter/Paramedic. Rochester Hills, comprised of 32.2 square miles, is situated in the east central portion of Oakland County approximately 30 miles from the Metropolitan Detroit area.
Local Elections - Nominations Period Opens
02/28/15 - National Capital Federal Firefighters
Dear Local F121 Member, This notice is to inform you that your union local, IAFF Local F121 (aka National Capital Federal Fire Fighters), will be holding an election of officers in accordance with the local's Bylaws. The nominations period begins on Feb. 28 and will close at midnight on Mar. 6, 2015.
Six families displaced in Livonia condo fire
02/28/15 - IAFF Local 1164
No one was injured, but six families were displaced from their residences following a fire in a Livonia condominium complex Friday afternoon. Livonia firefighters responded to a call around 2:45 p.m. from a resident of On the Pond condominium complex in the Eight Mile and Gill area of Livonia, who said his unit was being filled with smoke.
Last Day To Order
02/28/15 - IAFF Local 3472
Tonight is the last night to order the 2015 St. Patricks Day shirt. Order online @ http://freshhotshirts.com/3472 by midnight tonight.
Set Clocks & Change Smoke Detector Batteries (Spring 2015)
02/28/15 - Irving Professional Fire Fighters Association
JOBS: Rochester Hills Firefighter/Paramedic
02/28/15 - Michigan Professional Fire Fighters Union
The City of Rochester Hills is accepting applications for the full-time IAFF Union position of Firefighter/Paramedic to create a list of eligible candidates.
Fire Fighters Union Endorses Mayor Miro Weinberger
02/28/15 - BFFA 3044
Burlington – The Burlington Fire Fighters Association (BFFA), International Association of Fire Fighters (I.A.F.F) Local 3044 has endorsed Mayor Miro Weinberger in support of his upcoming re-election effort on Town Meeting Day, March 3, 2015.
IAFF Financial Corp Helps Our Members
02/28/15 - IAFF local 3704
Welcome to the IAFF Financial Corporation Web Site This web site includes information regarding the IAFF Financial Corporation, as well as the retirement, financial services, insurance protection products, home mortgage program, auto and home insurance program, banking services, and Canadian member programs offered through well-established service providers.
23rd annual Susan G. Komen Race
02/27/15 - IAFF Local 51
All interested Firefighters, Join the team to run the 23rd annual Susan G. Komen Race for the Cure. See Flyer for Details. Contact information below. DATE: 3/1/2015 STAGING TIME: 6:30AM STAGING LOCATION: Station 11 STARTING LINE LOCATION: Southwest University Park RACE TIME: 8:00AM CONTACT: Efrain Garcia , Phone: 915.873.9898, email: efraingarciajr@gmail.
Headlines Provided By:
Profirefighter.com - IAFF Website Design, IAFF Website Hosting, 100% Union Made in the USA.
GrievTrac.com - Online Grievance Tracking Software, 100% Union Made in the USA.
UnionActive.com - Website Content Management System with Powerful Communication Tools for Union Website's, 100% Union Made in the USA.
IAFFLocals.com - Complete list of IAFF locals and websites plus featured content from IAFF locals around the US and Canada.
IAFFWebsiteDesign.com - IAFF Web Design, Specifically for IAFF Local Website's, 100% Union Made in the USA.