IAFF Headlines
Current news directly from IAFF locals, councils, and state/province associations in the US and Canada.
Special Meeting Announcement for County Chapter Fire Marshall's Office MOU on 12/03/14 at 6:00pm
11/24/14 - Albuquerque Area Fire Fighters
On Tuesday, December 3, 2014 the IAFF Local 244 Executive Board will present the County Chapter Fire Marshall's Office MOU for approval by the membership pursuant to Article V, Section 6 Special Meetings & Article II, Section 4 Memorandums of Understanding of the Constitution & Bylaws. The meeting will begin promptly at 6:00pm.
North Versailles Local 4931 CBA Added
11/24/14 - Pennsylvania Professional Fire Fighters Association
Local 3666 Supports Operation Warm
11/24/14 - IAFF Local 3666
Career Fire Fighters of Frederick County, MD  IAFF Local 3666 Providing the gift of warmth to children in the communities they protect, Frederick County Firefighters have become ambassadors of Operation Warm.
Passing Of Brother Evan Johnesee
11/24/14 - IAFF Local 3472
This past Wednesday Birmingham Firefighters Local 911 and our entire firefighting family lost Brother Evan Johnesee. Brother Johnesee was a member of Local 911 for the last eleven years. Aside from being a firefighter/medic, he also was an EMS coordinator for the department. He was passionate about his Harley and loved to work on it. However he was most proud of his three children.
Union Meeting 12/12
11/24/14 - Longmont Professional Fire Fighters Association - IAFF Local 1806
Memphis Fire Fighters Donate $12,000
11/24/14 - IAFF Local 1784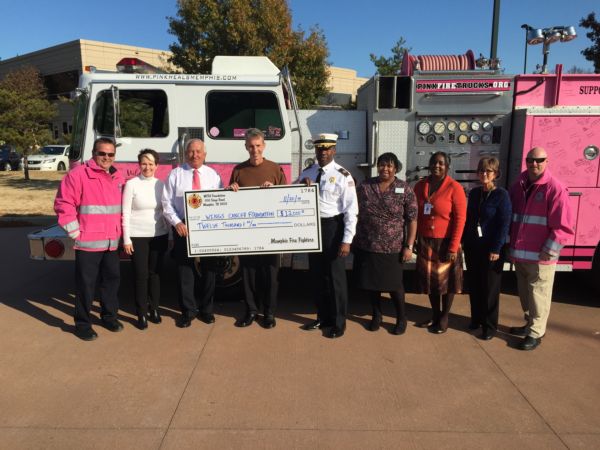 (MEMPHIS, TN) – On Thursday, November 20th, members of the Memphis Fire Fighters Association Foundation, along with Memphis Fire Director Alvin Benson, were on hand at the Wings Cancer Foundation to donate $12,000 from proceeds from breast cancer awareness t-shirt sales during the month of October. This is the third year the MFFA has made such a donation from pink t-shirt sales.
Shop Online!
11/24/14 - Toy Program
Volunteer at the Toy Program
11/24/14 - Toy Program
ANNUAL CHRISTMAS PARTIES
11/24/14 - Cambridge Fire Fighters
Remembering the Father of the AACo Fire Dept. Chief Harry William Klasmeier
11/23/14 - IAFF Local 1563
The very proud past and present members of the Anne Arundel County Fire Department share their memories of the beloved first Fire Chief in Anne Arundel County, Chief Harry William Klasmeier. Online Obituary: Harry William Klasmeier ~We Remember Chief Harry W.
Thank You Peter Matthews
11/23/14 - IAFF Local 21
Over the past 6+ years, Honorary L-21 Firefighter Peter Matthews has volunteered his time and talents capturing much of the work Saint Paul Firefighters do on a regular basis. His photographic work of our members has been published both locally and nationally highlighting the heroic rescues and day to day activities we perform.
Santa Breakfast
11/23/14 - IAFF Local 794
Come out and join us for this years Santa Breakfast!!!! Click link to view flyer.
Notice to Public: unauthorized note
11/23/14 - IAFF Local 452
IAFF Local 452, did not authorize, endorse or circulate any recent door leaflets you may have received. If you have received this note on your doorstep or can identify the person who left it please contact us. (Click link for sample image)
Notice to public
11/23/14 - IAFF Local 452
IAFF Local 452, did not authorize, endorse or circulate this message. If you have received this note on your doorstep or can identify the person who left it please contact us.
Local F-273 Names New Shop Stewards
11/23/14 - IAFF Local F-273
Congratulations to FF Rick Hoydis and FF/Medic Larry Shinn on being named the Shop Stewards of Local F-273! There are still open shop steward positions in the Local.
Passing of William John Kottage, Jr.
11/23/14 - UPFFA
It is with deep regret and sorrow that we inform the members of the passing of William John Kottage, Jr., brother of James Kottage, President, New Haven Fire Fighters, Local 825, and District Vice President, UPFFA of Ct.
Steamworks Brewing Company Raises Over $10,000 for BC Firefighters Burn Fund
11/23/14 - IAFF 323
November, 2014 - As a tribute to BC Firefighters and to raise both awareness & funds, local craft brewery Steamworks Brewing Company brewed a robust and flavourful Heroica Red Ale for its 2014 fall release and in keeping with Steamworks' whimsical brand designs, this particular label featured Burnaby Heights Landmark Helen Arnold the swinging girl as a damsel in distress being rescued by a Steampunked firefighter.
99 Restaurant Hosts Fundraiser
11/22/14 - Portsmouth Fire Fighters Charitable Association
2 DAYS LEFT - E-BOARD NOMINATIONS
11/22/14 - Aurora Fire Fighters
Ladies and Gentlemen, Monday is the last day to submit nominations for: Secretary/Treasurer - can be nominated by any member 8 Hour VP - can be nominated by 8 hour members A shift VP - can be nominated by A shifters B shift VP - can be nominated by B shifters C shift VP - can be nominated by C shifters Your nominations MUST be in writing.
President Melhorn with Channel 9 News in regards to US Navy Findings on the Miami fire
11/22/14 - IAFF F-123
Local 42 - Louie Wright Fundraiser
11/22/14 - Missouri State Council of Fire Fighters
Save the Date for the 2015 Legislative Conference
11/22/14 - Professional Firefighters of Maine
IAFF Legislative Conference Returns to Capitol Hill! Mark your calendars for the 2015 Alfred K. Whitehead Legislative Conference, scheduled for March 8-11, 2015, in Washington, DC. The Conference is returning to the Hyatt Regency on Capitol Hill, and will once again feature the annual Congressional Reception attended by dozens of U.S. representatives and senators.
Addison Rescues Victim
11/21/14 - IAFF Local 4727
Congratulations to Lt. Erik Kramer and FF/Paramedic Jay Arnier for their heroic rescue of a victim from a fire on Monday morning. Your diligent and agressive efforts saved the persons life.
Charity hockey game between Saginaw police and firefighters raises more than $7,000 for MDA
11/21/14 - Michigan Professional Fire Fighters Union
As part of the eighth annual Guns & Hoses Classic hockey game between the Saginaw Police Department and Fire Department, $7,125 was raised and donated to the Muscular Dystrophy Association to help fight the disease.
Chad Edlin Retirement Party
11/21/14 - IAFF Local 42
Retirement Party for Chad Edlin. Friday, December 5th @ Johnny's Back Yard @ 6pm
Bozeman Fire Fighters respond on late night basement fire
11/21/14 - IAFF local 613
No injuries reported in Bozeman house fire City of Bozeman Full Story by KECI Staff HERE Text BOZEMAN, Mont. - Overnight, firefighters responded to a house fire on the west end of.
Fundraiser for President Emeritus Wright
11/21/14 - IAFF Local 42
2015 Unite & Fight
11/21/14 - IAFF Local 21
Hello Police, Fire and EMS! We are gearing up for our third annual Unite and Fight event, and we need your help! We need men and women; all ages, skill levels, and weights to represent the areas police, fire and EMS departments in a charity boxing event.
Denver Fire Fighters Burn Foundation Payday Raffle
11/21/14 - Denver Firefighters Local 858
Hello All, A message from the Denver Fire Fighters Burn Foundation: The $1,000 winner for the payday raffle is Luke Barron, Tower 22 C-shift, congratulations to Luke! Raffle tickets are on sale right now. Contact any Burn Foundation board member to get your ticket for a chance to win the 2015 payday raffle drawings. The next payday raffle winner will be drawn Friday, December 5th.
Unions Rethink Strategy After Election Losses
11/21/14 - Paul Hufnagel
Most of the candidates public-sector unions spent time and money supporting this fall were defeated, prompting leaders to question the effectiveness of endorsing any candidates at all.
Brook Park fire union opposes idea of privatizing city's ambulance service
11/21/14 - Paul Hufnagel
BROOK PARK, Ohio -- Nearly 200 people rallied outside a city council meeting on Tuesday to oppose a possible privatization of the Brook Park ambulance service.
Passing of AACo first Fire Chief...
11/20/14 - IAFF Local 1563
November 20, 2014 The Anne Arundel County Fire Department and the Anne Arundel County Retired Firefighters Association regretfully announce the passing of Retired Fire Chief Harry W. Klasmeier. Chief Klasmeier was the Department's first Fire Chief, serving in that capacity from 1965 to 1983.
The city of Bozeman has filed another appeal against its firefighters' union, Local 613 of the IAFF
11/20/14 - IAFF local 613
We want our followers to be informed of all current events happening with the Bozeman Firefighters. In that belief we would like to share following article from the Bozeman Daily Chronicle. We also ask that if you have any questions to please contact us at bozemanfirefighters613@gmail.com and we will do our best to address your concerns.
Flirty Dance Fitness Toy Drive
11/20/14 - Toy Program
Vacation Bank Proposal & Survey
11/20/14 - Fort Wayne Professional Firefighters
Please Click on image to view the proposal. Once you have finished you can follow the link below to complete the survey. You may also navigate to the survey using the menu.
Bob Bartley
11/20/14 - IAFF Local 51
Capt.,Please pass this on; This week marks an exciting journey for me, as I have begun my new position. I remember coming here full of ideas, things to do to make a difference I'll always remember the things we achieved together especially with the attempts to assist and be a buffer to help your request for each of the station needs.
Getting Real about Pension Investments
11/20/14 - Paul Hufnagel
It's certainly tempting for officials in charge of state pension systems to hike up assumed rates of return. Better investment returns translate into smaller appropriations to fund pensions and can facilitate generous cost-of-living adjustments for retirees.
Suburban officials speak against fire department staffing bill
11/20/14 - Paul Hufnagel
Nearly two dozen suburban leaders on Tuesday ramped up their opposition to a proposal in Springfield that would subject fire department staffing levels to collective bargaining and binding outside arbitration.
Cash-strapped Brook Park looks to LifeCare as potential rescue provider
11/20/14 - Paul Hufnagel
ELYRIA — LifeCare Ambulance Inc. is being considered as a provider of emergency medical services in Brook Park as city officials mull ways to cut costs, but the idea to privatize the city service has fire union members up in arms.
Firefighters, paramedics protest possible plan to hire private ambulance company
11/20/14 - Paul Hufnagel
BROOK PARK, Ohio- Firefighters and paramedics from across the area joined fellow firefighters in Brook Park for a demonstration before Tuesday night's city council meeting.
Meals On Wheels
11/19/14 - IAFF Local 21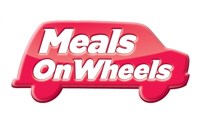 MEALS-ON-WHEELS - Volunteers are requested to help give driving directions for Meals-On-Wheels Thursday, November 27 from 7:30-9:00 a.m.) at Cretin Dehram Hall High School. (C shift getting off duty and "A" shifting working.) Volunteers assist those drivers who request help with directions for delivering meals to St. Paul neighborhoods primarily.
Regular Meeting November 2014
11/19/14 - Shelby Twp. IAFF Local 1338
Regular Meeting November 2014
11/19/14 - Shelby Twp. IAFF Local 1338
Phone Directory
11/19/14 - IAFF Local 21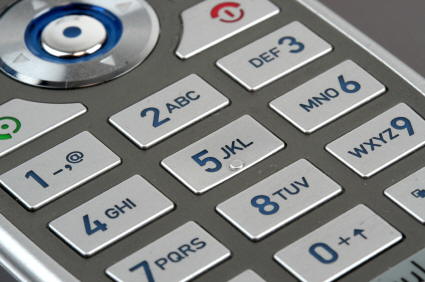 All Personnel - Local 21 will be publishing an updated L21 telephone directory by the first of the year. In order to have your telephone number listed, we will need an authorization from you granting permission to be included in the directory. Please fill out Form 48A which is located in the FD forms file and forward on to Josette Bradley and Paul Barrett.
Three people hurt in fire on West Side Avenue
11/19/14 - IAFF local 1605
Three people were taken to Meritus Medical Center to be treated for injuries they suffered Wednesday morning during a fire at an apartment building at 349 West Side Ave. in Hagerstown, a fire official said. One of the victims who was taken to the hospital jumped from a second-floor apartment where the fire started, according to Battalion Fire Chief Mark Cleck.
USAR, 1014 Family Day and Cell Towers update
11/19/14 - IAFF Local 1014
A few things to update you on: 1014 CPAT Test Day As you have been following the impact of the LA Times article on testing, recruitment and Members with same last names on the job. Local 1014 has been included on a task force of Labor, Management and County Officials to accomplish a few things related to recruitment, testing and integrity of all systems.
Coquitlam Firefighters donate 10 pints of blood in less than a month!
11/19/14 - International Association of Firefighters Local 1782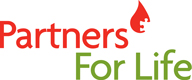 By the end of September, Canada's blood inventory had reached a critically low level. We asked all our PFL partners across the country to help and they responded by bringing in 21,033 units in October, that's amazing! So far Coquitlam Firefighters- IAFF Local 1782 - has collected 10 units towards your annual pledge of 50*.
Headlines Provided By:
Profirefighter.com - IAFF Website Design, IAFF Website Hosting, 100% Union Made in the USA.
GrievTrac.com - Online Grievance Tracking Software, 100% Union Made in the USA.
UnionActive.com - Website Content Management System with Powerful Communication Tools for Union Website's, 100% Union Made in the USA.
IAFFLocals.com - Complete list of IAFF locals and websites plus featured content from IAFF locals around the US and Canada.
IAFFWebsiteDesign.com - IAFF Web Design, Specifically for IAFF Local Website's, 100% Union Made in the USA.